NHL Power Rankings For October.
NHL Power rankings are based on the overall monthly performance of October as well as the likeliness on how good a team performs in November.
#31 Los Angeles Kings
It's been an awful October for the Kings. They're unable to compete in most games and they have the worst GAA in the league at 4.15. They're on pace to allow 332 goals this year. Ouch! It's hard to see them turn it around but at least they'll be able compete in the Alexis Lafreniere sweepstakes in June.
#30 Detroit Red Wings
Not only did the Red Wings lose nine straight, they got blown out on most of those games as they've allowed 5 or more goals on 6 of those losses. This will be a tough season ahead of them. Their first line (Bertuzzi, Larkin and Mantha) and Jimmy Howard are the only bright spots on this team. Everything else in their game needs work.
#29 New Jersey Devils
The Devils only have 2 wins so far this year and they're now getting booed by their home crowd. Many fans had high expectations of them coming into the season as they've acquired Subban and Hughes during the off-season. Poor goaltending and the lack of depth have been exposed by other teams who have beaten them so far. They also have a difficult time holding leads. Good luck resigning Taylor Hall.
#28 Minnesota Wild
The only decent aspect of their game is their penalty killing which is at a respectable 81%. Dubnyk keeps the Wild in games but he's not a brick wall. Their main scorers aren't getting the job done as the depth players are posting better numbers. Defenceman Brad Hunt is their leading scorer right now. That's right, Brad Hunt?! It should be guys like Parise, Koivu and Zucker that take charge of the offense. Does Bruce Boudreau get the ax?
#27 Ottawa Senators
Yes the Sens have been terrible but one thing I give them credit for is that they've beaten the Tampa Bay Lightning and the San Jose Sharks; 2 very good teams. Their powerplay is awful as they're the worst in the league at a 5.41% conversion rate. Connor Brown, Anders Nilsson and Thomas Chabot have been bright spots so far.
#26 Chicago Blackhawks
The Blackhawks have been having trouble scoring to start the season off. The issue with their lack of scoring is that they're supposed to be good at scoring goals. The Blackhawks are built for offense. Toews has only scored 1 goal this year and Patrick Kane hasn't looked as dominant as he has in past seasons. Robin Lehner has been incredible in net for the Hawks but he hasn't had much help in front of him.
#25 Columbus Blue Jackets
There's only so much you can do when you don't have Panarin, Bobrovsky and Duchene on your team anymore. Even a great coach like John Tortorella will have trouble getting this team to the playoffs. No aspect of their game has been going right as they're the bottom of almost every category. It'll be a long season for CBJ.
#24 San Jose Sharks
The Sharks have looked uninspired so far this season but we all know they're capable of doing better. Martin Jones had a poor start to the season and Erik Karlsson seems detached from the game. They're one of the few teams that can bounce back from a miserable October but it's going to take some serious character and grit to get it done.
#23 New York Rangers
If you're wondering why the Rangers are ranked higher than the Sharks, that is because the Rangers have played better hockey at even strength. They've remained close in games as of late as they've played with more consistency as of late. That's good news for a young hockey club moving forward. Their depth will keep them back from making the playoffs but they're rebuilding so winning now isn't expected.
#22 Winnipeg Jets
Is it panic time for the Jets? Almost. We're one month into the season and the defensive shortcomings have caused a huge stink. They're the worst penalty killing team in the league and now Byfuglien won't be back for at least a few months due to ankle surgery. The Jets may need to make a sacrifice and trade one of their elite scorers for a top 2 defenceman. They need it. Morrissey can't hold the fort on his own.
#21 Dallas Stars
The Stars would be at the bottom if they hadn't won 4 out of their last 5 games. They still need to work on their scoring woes but they've been better defensively as of late. That's a great sign going into November.
#20 Philadelphia Flyers
Besides the 7-1 shellacking from the Pens, the Flyers have been playing alright hockey. Their special teams have been clicking and their offense hasn't been bad either. I don't know what it is but Philly has always had issues with their goaltending. Although Carter Hart played well in his rookie season last year, he didn't have a good October. Hopefully that changes in November. There's enough talent for this team to make the playoffs but they need more consistency from everybody in the lineup.
#19 Tampa Bay Lightning
It's not the start we expected from the lightning was it? Much like San Jose, they're a great team playing uninspired hockey. Perhaps they don't care about placing 1st in their division anymore. Perhaps all what matters to them now is a Stanley Cup. That's what makes me think they won't have a better November because they feel regular season games don't matter very much to them. That's why they're #19. They'll be a team that'll squeak into the playoffs and tear it up from there. No panic here.
#18 Calgary Flames
It's hard to predict where the Flames are heading because they had a very inconsistent October. Losing to the Kings twice in a month isn't acceptable for the Flames as they're expected to win against teams they should beat. The goaltending tandem of Talbot and Rittich still makes me nervous but they haven't been playing bad at all. Lets see where this goes in November.
#17 Toronto Maple Leafs
The Leafs didn't end the month on a good note as they've lost 4 out of 5. The reason why they're not lower on the list is because they have the capability to turn it around. Unlike Winnipeg and San Jose, the Leafs only need to tweak a few things in their game instead of overhauling a major component of their team to get better. They have the talent but they need to start using it.
#16 Anaheim Ducks
John Gibson has been an absolute stud in net for the Ducks and have kept the Ducks in games. The scoring is balanced throughout the lineup although they still lack a bit of offensive punch. They've been consistent defensively throughout the month of October and that's why the Ducks have placed higher than the Maple Leafs in the NHL power rankings.
#15 Montreal Canadiens
The Canadiens have played some very spirited games as of late. They've been decent during the month of October and they've beaten their rival, Toronto, twice. That counts for a lot. They've been scoring goals and Price has been playing good in net. If Price was playing exceptional hockey, the Canadiens would be one of the top teams in the league right now. The Habs can only go where Price can take them and he's still capable of posting a .930% season. If he does, look out.
#14 Vancouver Canucks
The Canucks had a great October going 8-3-1. That's solid. Despite the great month, the Canucks didn't face any challenging teams but they're #14 because they defeated the teams they were expected to beat like Los Angeles and Detroit. They look poised to have another good month.
#13 Arizona Coyotes
The Coyotes have been solid defensively. Darcy Kuemper has been one of the best goaltenders during the month of October and they've been finding enough scoring to win games. If they want to elevate their game, they need a bit more offense from Kessel and Stepan. Aside from that, the Yotes have been looking good.
#12 Florida Panthers
The Panthers are a dynamic offensive team. The problem; inconsistency. They look like a different team between periods and that's how you get a 6-3-4 record. Despite that they ended October on a good note going 4-1-1 in their last 6 games. As long as they clean up their play and play a full 60 minutes, the Panthers should have a deadly November. There's too much talent on this team to let their game slip away.
#11 Vegas Golden Knights
Vegas at times look dominant. Other times, not so much. Their special teams have been excellent but they're missing that strong transition game that led them to the Stanley Cup Finals during their inaugural season. The Knights also need a decent backup goaltender to take the load off of Fleury because he's playing too many games right now. If he plays the entire month of November, it will bury the team fast as its simply too much for him to take on.
#10 St. Louis Blues
The Blues are going through a bit of a Stanley Cup hangover right now and that's okay. The reigning Stanley Cup champs look fine and they're core of players are still together so there isn't anything to worry about there.
#9 Edmonton Oilers
A surprise start to their season has vaulted the Oilers to #9 on this list. McDavid and Draisitl have been lights out and there's no sign of them stopping. Their depth is still an issue as there isn't really anybody besides Nugent-Hopkins that pick up the scoring if the McDavid/Draisitl tandem goes cold. They have the best record in the Western Conference right now but do the Oilers have enough to retain that status. Time will tell.
#8 Buffalo Sabres
The Sabres are another team that's had an unexpected, fast start to their season. The same question with the Oilers is can they sustain the pace they're playing at right now? The reason why the Sabres are one spot ahead of the Oilers is that they have a great head coach in Ralph Krueger. He's more likely to keep the good times rolling in Buffalo. He also coached team Europe to the finals at the World Cup of Hockey in 2016 as a heavy underdog where they almost beat team Canada to win the tournament. If he can do that, he can do great things with this team.
#7 Pittsburgh Penguins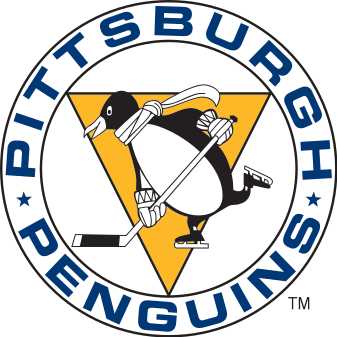 Even without Malkin, the Pens have looked really good during the month of October. It's a cardinal rule to never count out the Penguins even when facing adversity as they were without him for almost an entire month. The good news is that he is expected to be back in the lineup sooner rather than later so that would help. Murray has also been playing great so that's why the Pens are in the top 8.
#6 New York Islanders
YES! YES! YES! The Isles have been on a tear winning 7 straight games after a slow start to their season. They're sound defensively, organized and poised to achieve another playoff berth this Spring. As long as Barry Trotz is in charge as head coach, this team will go places.
#5 Carolina Hurricanes
The Canes have looked fantastic so far and that's due to their great up-tempo style of hockey. They're a hard working team that's showed great chemistry so far this year and you can thank Rod Brind'Amour for that. Thev're been winning against great teams in close games and if they take this type of play into the playoffs, look out.
#4 Nashville Predators
Currently at #1 in goals scored in the league, the Preds have been a force to be reckoned with offensively. They're getting goals from their depth and star players as well. Pekka Rinne has looked fantastic in net as he already has a couple of shutouts. This team has it in them to continue at a relentless pace.
#3 Colorado Avalanche
The Avs have been one of the funnest teams to watch in the early going of this season. They would be #1 if it weren't for the injuries to Rantanen and Landeskog. It's a little concerning for this team to be without those players for a decent of time and that presents a challenge for the month of November. They do have some offensive depth at least and Makar has been a beast on the back end. They'll be fine.
#2 Washington Capitals
The Caps have had an October to remember. It's almost as if they want to go back to the Stanley Cup Finals in 2020 and have certainly played that way. John Carlson had the best October of his career as he scored 23 points during the month. That's insane for a defenceman. Ovie is still burying those one-timers and Kuznetsov has played great also. Everything is good here.
#1 Boston Bruins
The Bruins have been the best team defensively and also boast the best powerplay converting at over 30%. That's unreal. A complete team up and down the lineup downright dominated in October. Tuuka Rask has a save percentage of .951% and has looked like a wall at times. Best team of the month hands down.